Your Construction Company
in Upton, Massachusetts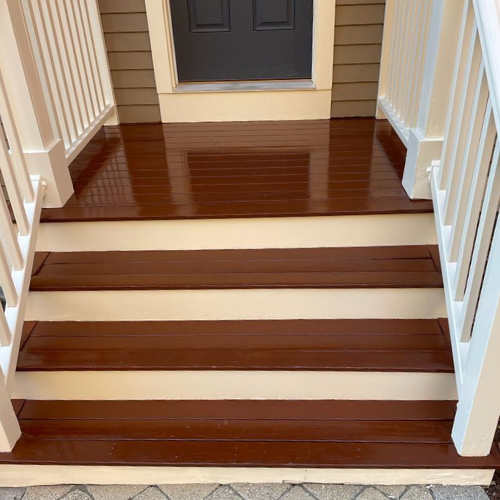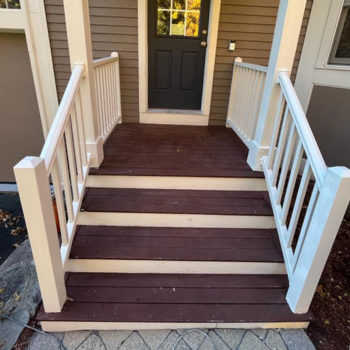 With over a decade of experience and a growing list of 120 satisfied clients, we look forward to bringing the same level of quality to your next project. Explore our website to learn more about us and what we can do for you!
We Offer Superior Construction Services
Six Reasons For People Choosing Us
Reliable and Trustworthy
Tiago and his team did their job well and thoroughly (We had the house painted and did some carpentry repair). Tiago always gets back to us promptly and is always helpful in following up, big job and small. The price is reasonable and we always count on him anytime!
A Go to Professional Crew
Tiago and his crew have done projects big and small over the last 10 years. He is a pleasure to work with and quality of the work is excellent. He has done everything from exterier repairs and painting to interior painting and flooring. Honest and fair pricing.
Consistent High Quality and Professional Service
Tiago and his team have performed excellent work for me over many years and on many projects, consistently providing high quality, friendly, professional work on my home while keeping within my budget. Projects have included building an exquisite mahogany deck off the back of my home, repairing cedar siding and window frames, and painting, to name a few. I look forward to having Tiago and his team provide services for me into the future. Great work! Thank you!!
Paint
Excellent work. The price was decent great for the amount of work being done. Friendly and ķnowledgeable
Courteous and Professional Service
Tiago and his team have done several jobs for us from painting to carpentry. They can always be trusted to perform excellent work at a reasonable price. I would recommend Moura Services to anyone!
Wonderful craftmanship
Excellent work, they really know what they are doing. Affordable as well!
Excellent service
My husband and I moved to Douglas in 2022 and heard about Moura Construction Services through word of mouth and decided to hire them after all the great things we heard about them. We bought an 1890's fixer upper farm house so the projects have been endless and are still continuing. Ever since we hired Moura Services we haven't used anyone else and my husband and I haven't personally recommend them to many of our friends and family who needed work done as well on their homes. They are incredibly responsive, professional and extremely timely with everything they do. Their attention to detail is outstanding and they have even followed up with us after a job to make sure we didn't need any touch ups or if there was anything they may have missed. We highly recommend them for any service you need done that they offer. We are so blessed to have found them!
Clean and excellent work!
Moura Services painted our Studio, they did excellent work, finished on time and did a great job of cleaning up after themselves.
Great work and done on Time!
I needed my house painted and knew it would be a tough job, due to the cathedral ceiling we have. I received many quotes ranging all over the place by different companies. We decided to give Moura Services the job due to the quote seemed to be fair with the job. We are so happy that we went with Moura Services, they came on time, cleaned up after themselves and actually completed the job during the timeline they quoted us. I've had many companies do work in my house and have been very disappointed on the
finished work, there time management and the messes they left when finished. I highly recommend the work Moura Services did for us.
Thank you
Amazing job!
Great work, excellent value for money
Don't know what to start with?
Get solutions for everyone Construction Services
Grove St, Upton, MA 01568